"Natural Treasures of the Sefton Coast" – Trevor Davenport
Secrets of a local shoreline.
Trevor says:-
"My talk is about the Natural History of the Sefton Coast – where I have lived for the past 37 years.  I live near to the Squirrel Reserve in Formby.  The talk covers a wide variety of plants, invertebrates and other animals, and a seasonal look at this wonderful area. My talk lasts about 50 minutes and is illustrated with over 150 images many of which have been in exhibitions and published.
The Sefton Coast is an area with a rich wildlife heritage and an outstanding variety of wild plants and animals, some of which are nationally and internationally rare.  It can be scenically beautiful throughout the year, and is a dynamic and ever changing environment.  It is a place of international importance as a dune environment and it is actively managed."
This illustrated presentation will take place at Kingsmead School Hall, Bertram Drive, Hoylake, CH47 0LL. This is not a ticket event – please just come along.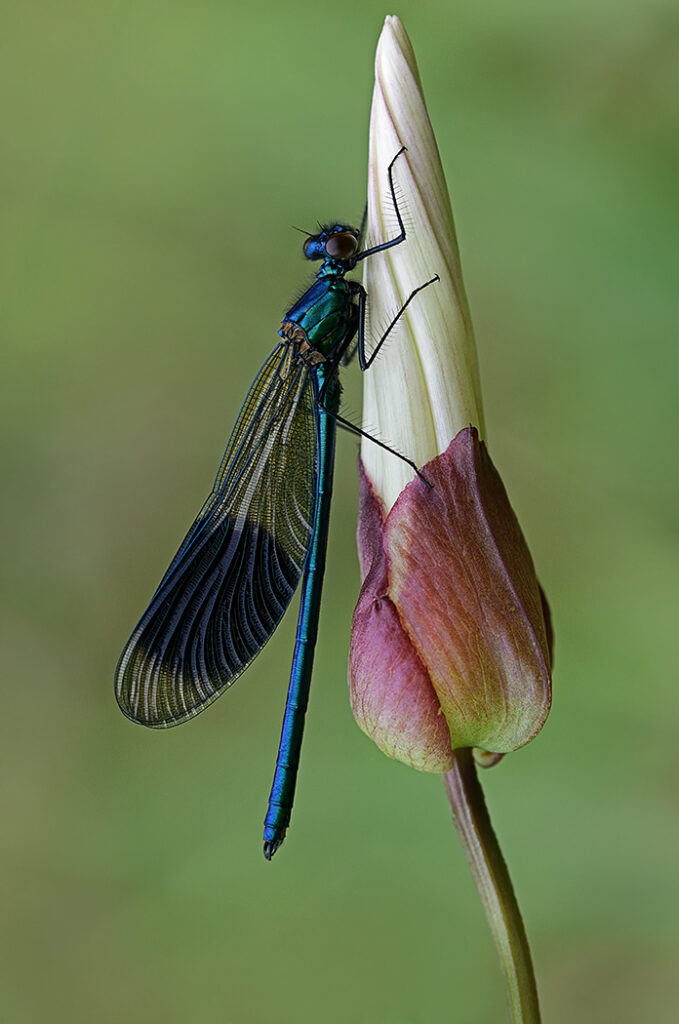 The attached photograph of a male Banded Demoiselle, was taken by Trevor.  Found in Formby, it is one of his favourite insects.  Two years ago Trevor won the Daily Mail Photographer of the Year – Insect category.