Land of contrasts – Keith Offord
Namibia is one of the most remote and unpopulated countries in Africa and has within it an extraordinary range of habitats including thornveld, mountains, desert and coastline.
It is not surprising that there exists an enormous variety of birdlife from ubiquitous Lilac-breasted Rollers to endemic White-tailed Shrikes and Monteiro's Hornbills.
Mammal life is equally rich with massed gatherings of various antelope species with their attendant predators plus one of the world's most important populations of the threatened Black Rhino.
This presentation explores the fabulous wildlife of these areas and blends some of the most exciting aspects of natural history with stunning backdrops of Namibian scenery.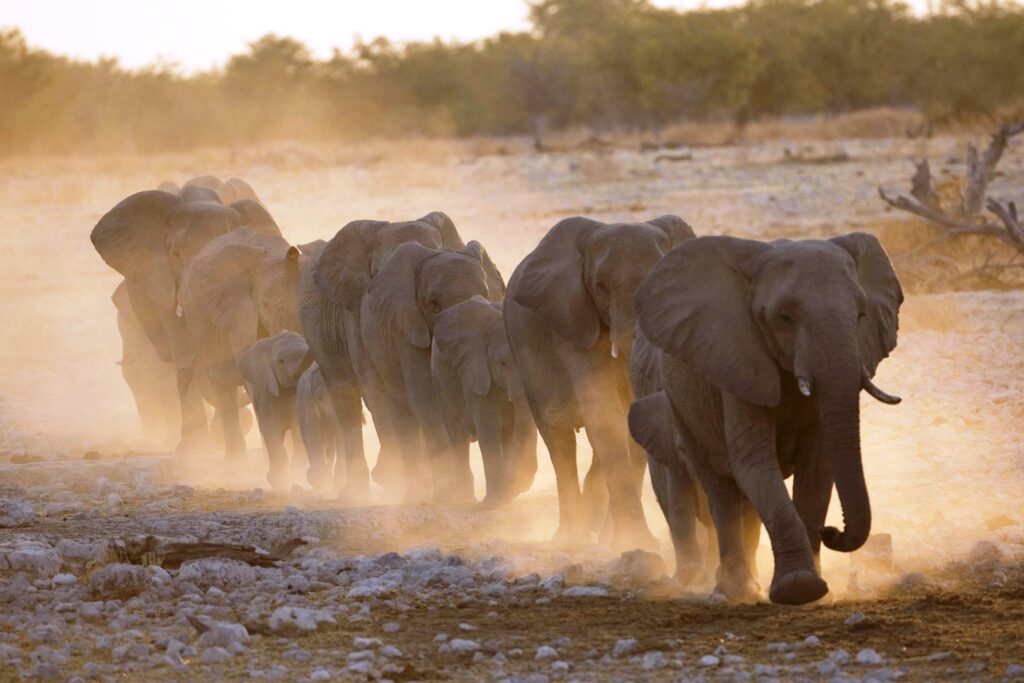 The above photograph, of African Elephants in Namibia, was taken by Keith.