An entertaining talk on the local area.
Chris has been the group leader of RSPB Liverpool for over 20 years, leading walks all over the North West, and usually he was the voice of commentary on the Mersey Ferry Liverbird cruise.
His "Liverpool Bay" talk will look at the SPA (Special Protection Area) and the birds that gives it importance, and the 4 river estuaries, Dee, Mersey, Alt and the Ribble which flow out into the bay.
This illustrated presentation will take place at St Bridget's Church Centre, St Bridget's Lane, West Kirby, Wirral, CH48 3JT.
However, this talk is available to members only, who must pre-book due to a capacity limit.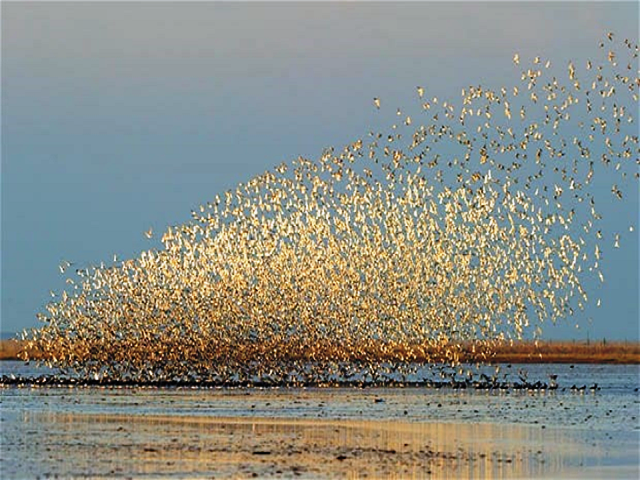 The attached photograph, "Waders on the Coast" was taken by Chris.