Jeff Says:-
"New Zealand is the seabird capital of the world, blessed with many species of albatross , petrels and shearwaters, not to mention the penguins and numerous members of the cormorant clan. The same seas are also rich in cetaceans.
On top of this, New Zealand is home to a number of threatened endemic landbirds.
This talk illustrates our large proportion of the regions iconic wildlife and explores the threats they face and the conservation efforts required to save them."
This illustrated presentation will take place at St Bridget's Church Centre, St Bridget's Lane, West Kirby, Wirral, CH48 3JT.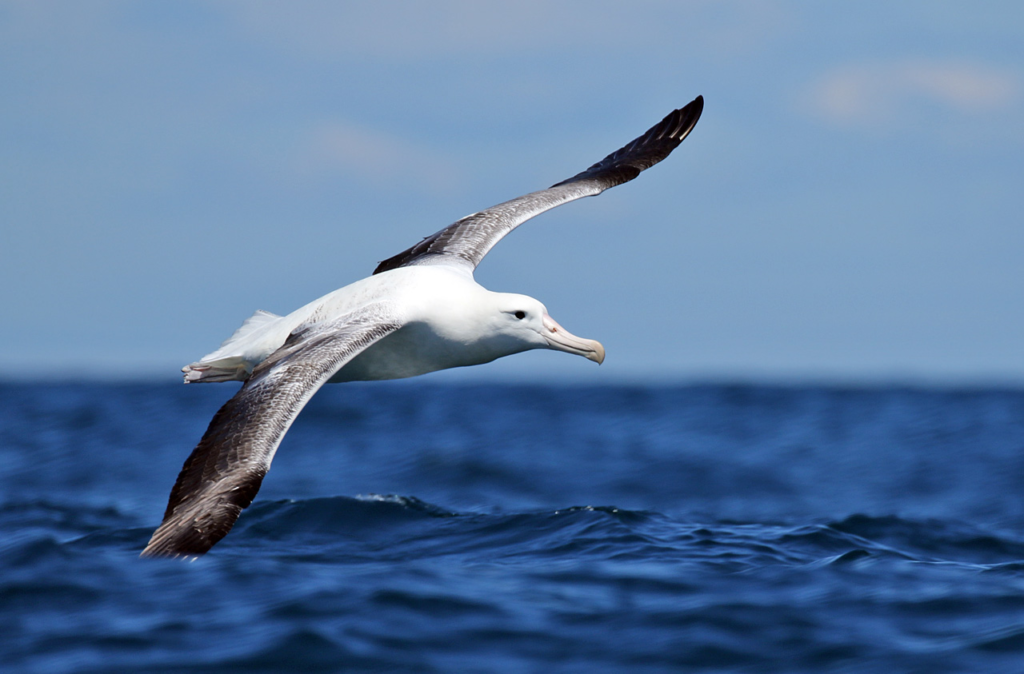 The above photograph, of a Southern Royal Albatross, off Stewart Island, was taken by Jeff.