The RSPB has had a presence on the Dee Estuary for 40 years, and the Burton Mere Wetlands reserve is going from strength to strength since it opened in 2011.
New breeders such as Avocet, Cattle and Great Egret, Marsh Harrier, Bittern, plus Bearded Tit, are just the icing on the huge success in increasing breeding numbers upon the reserve of 'endangered' UK breeding species, such as Lapwing, Redshank and Snipe.
Come and hear about the 12 years of BMW and the plans for the future.
This illustrated presentation will take place at St Bridget's Church Centre, Church Road, West Kirby, Wirral, CH48 7HL.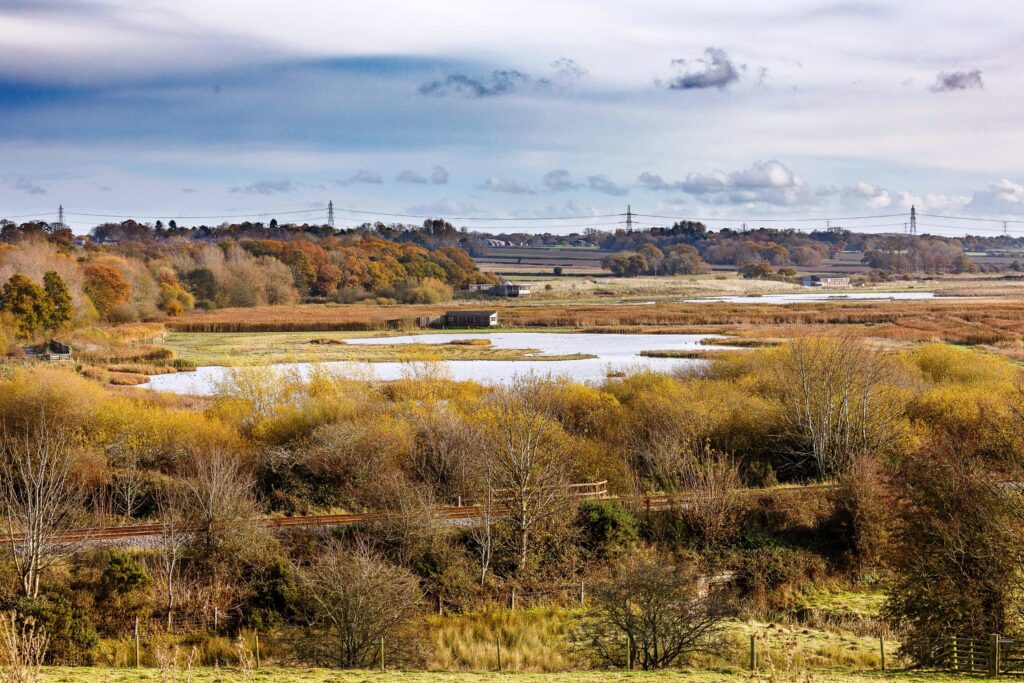 The above photograph, of Burton Mere Wetlands in Autumn, was taken by Paul Jubb.