Paul has spent three autumns watching and photographing birds of prey, and other migrants, as they make the short crossing from the south of Spain at Tarifa, over the Straits of Gibraltar, to the North Africa coast in Morocco.
This illustrated presentation will take place at St Bridget's Church Centre, Church Road, West Kirby, Wirral, CH48 7HL.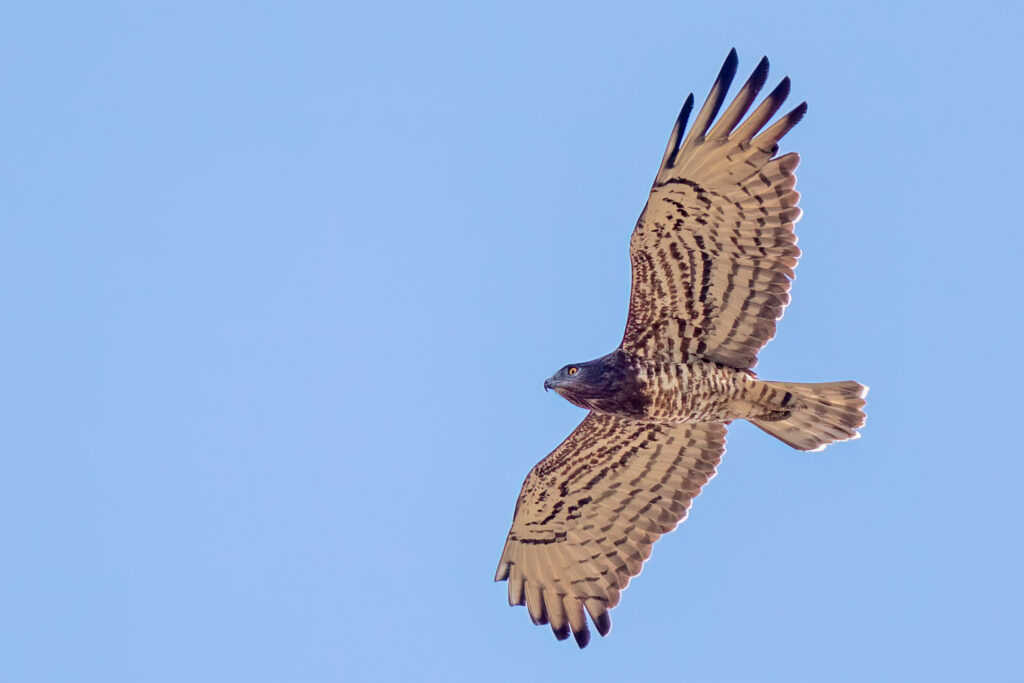 The above photograph, of a Short-toed Eagle, was taken by Paul.